Sep 16-18, 2014
Sochi, Russia
International Final Countdown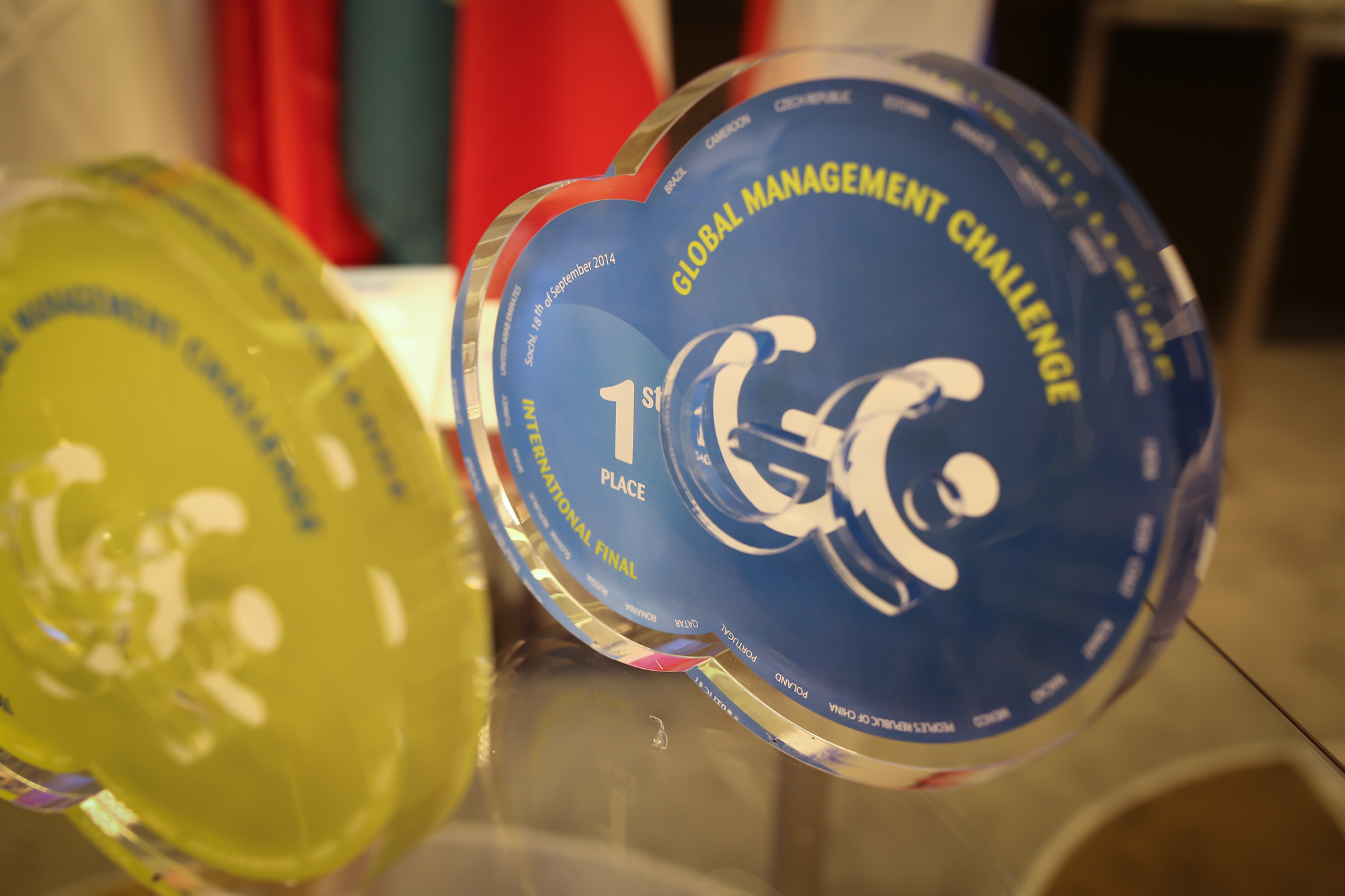 The International Final of the Global Management Challenge is completed. Russian team became the International winner. Alexander Alekseev, Vyacheslav Zyryanov, Yuri Karev, Elvira Kuznetsova and Konstantin Shcherbakov became third Russian «gold» winners in the history of the Global Management Challenge. International winners told that perseverance and goal setting was key factors for success.
Russian teams always managed to get into the six most successful management teams in the world (8 times total) and this is their third first place. Previously Russians won in 2009 in Lisbon and in 2012 in Kiev.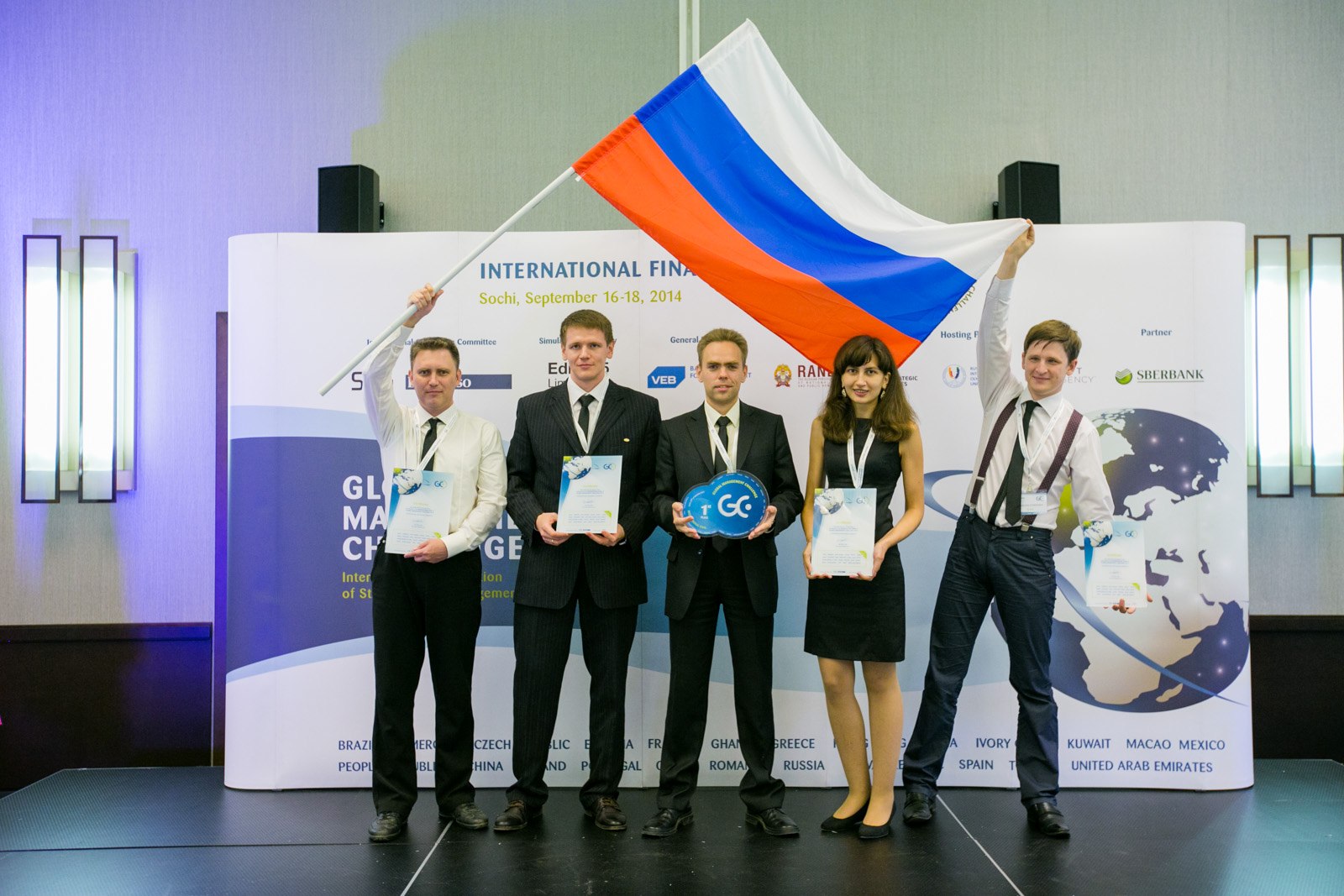 The second day of the competition was held at the Center of Business Development of Sberbank - partner of National and International Finals of the Global Management Challenge. Teams from all of BRIC countries - Brazil, Russia, India and China, as well as the team of Côte d'Ivoire, Ghana, Slovakia and Romania was attended in second day of competition. According to participants opinion, it is a huge success for Ghana and Ivory Coast to be in top-8.
The Award ceremony was held at the Hyatt Regency Sochi Hotel. All teams and partners participated in it. Gala-dinner is a tradition of the Global Management Challenge, which unites participants and allows to exchange impressions of the competition. At the Award Ceremony Pedro Alves Costa congratulated the representatives of all countries and said that each team that participated in the International final is already a winner.
The results after 5th decision:
• 1st place - Russia (8913756)
• 2nd place - China (7515850)
• 3rd place - Slovakia (7298609)
• 4th place - India (6916186)
• 5th place – Ivory Coast (6715555)
• 6th place - Ghana (6257556)
• 7th place - Romania (5441064)
• 8th place - Brazil (3624565)
Presidente of Banco BIC Luís Fernando De Mira Amaral and the founder of the Global Management Challenge Luis Alves Costa presented the awards for international winners. Vice president of Sberbank Svetlana Sagaidak, Rector of RIOU Lev Belousov, Deputy Mayor of Sochi Sergei Yurchenko, General Director of "DaSreda.ru" by Sberbank Mikhail Fedorenko and Vice Rector of RANEPA Dmitry Butashin congratulated international finalists.
All photos and videos from International Final will be published soon on gmcsochi.com and in our Facebook page.
Next International final will be held in Prague (Czech Republic) in April 2015.