Sep 16-18, 2014
Sochi, Russia
International Final Countdown
Semifinal of the Global Management Challenge was held at the Russian International Olympic University on 17th of September 2014. Participating teams from 22 countries competed for a place in the Final.
Teams were allocated into 4 groups on the Opening Ceremony.
| | |
| --- | --- |
| First group (Blue) | Second group (Yellow) |
| Cameroon | Ghana |
| Check Republic | Kuwait |
| Hong Kong | Mexico |
| Ivory Coast | Qatar |
| Portugal | Slovak Republic |
| Romania | Spain |
| Third group (Red) | Fourth group (Green) |
| Macao | Brazil |
| People's Republic of China | Estonia |
| Poland | Greece |
| Turkey | India |
| Russia | United Arab Emirates |
Competition in the groups was strong: different in results of teams was about 1-5%.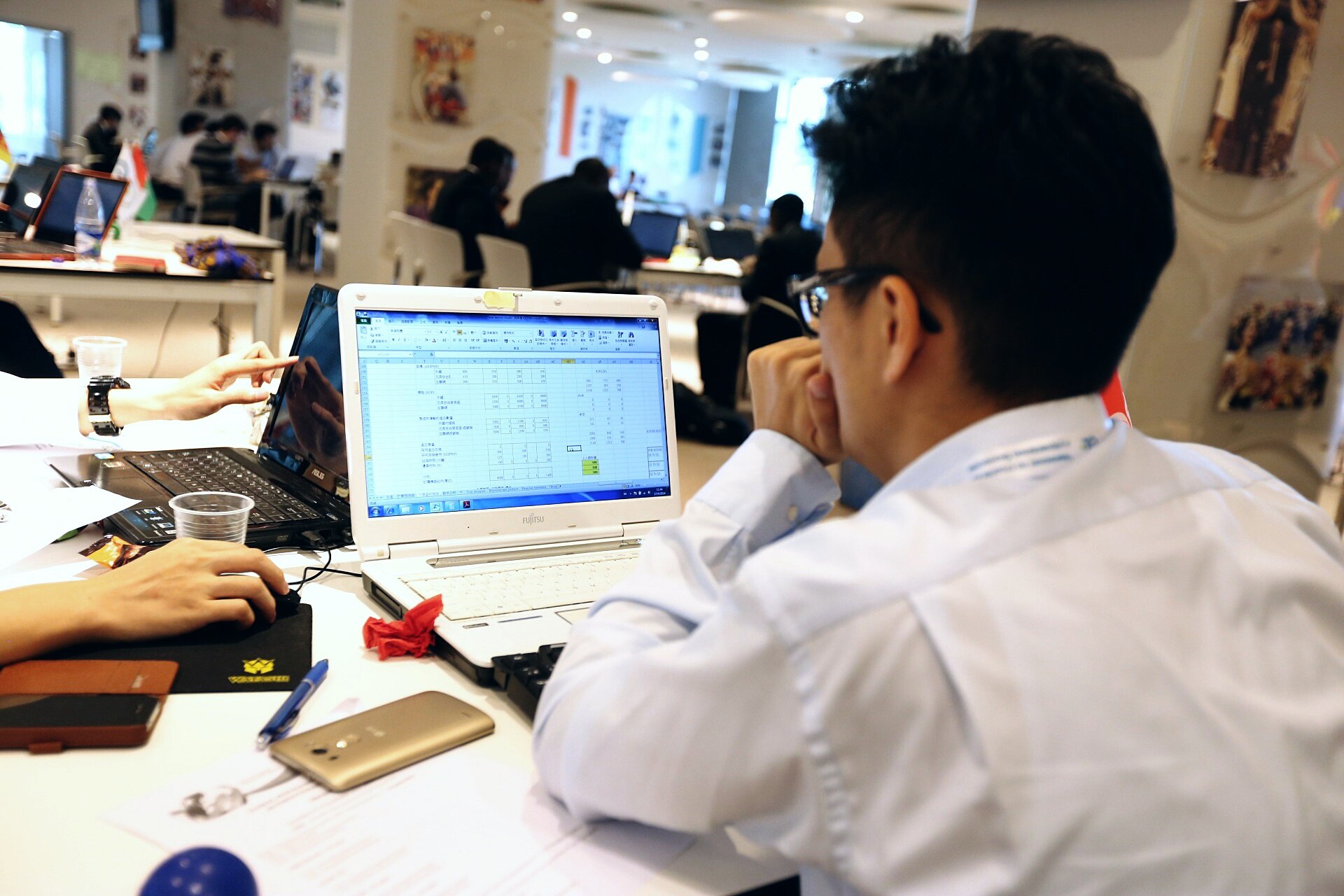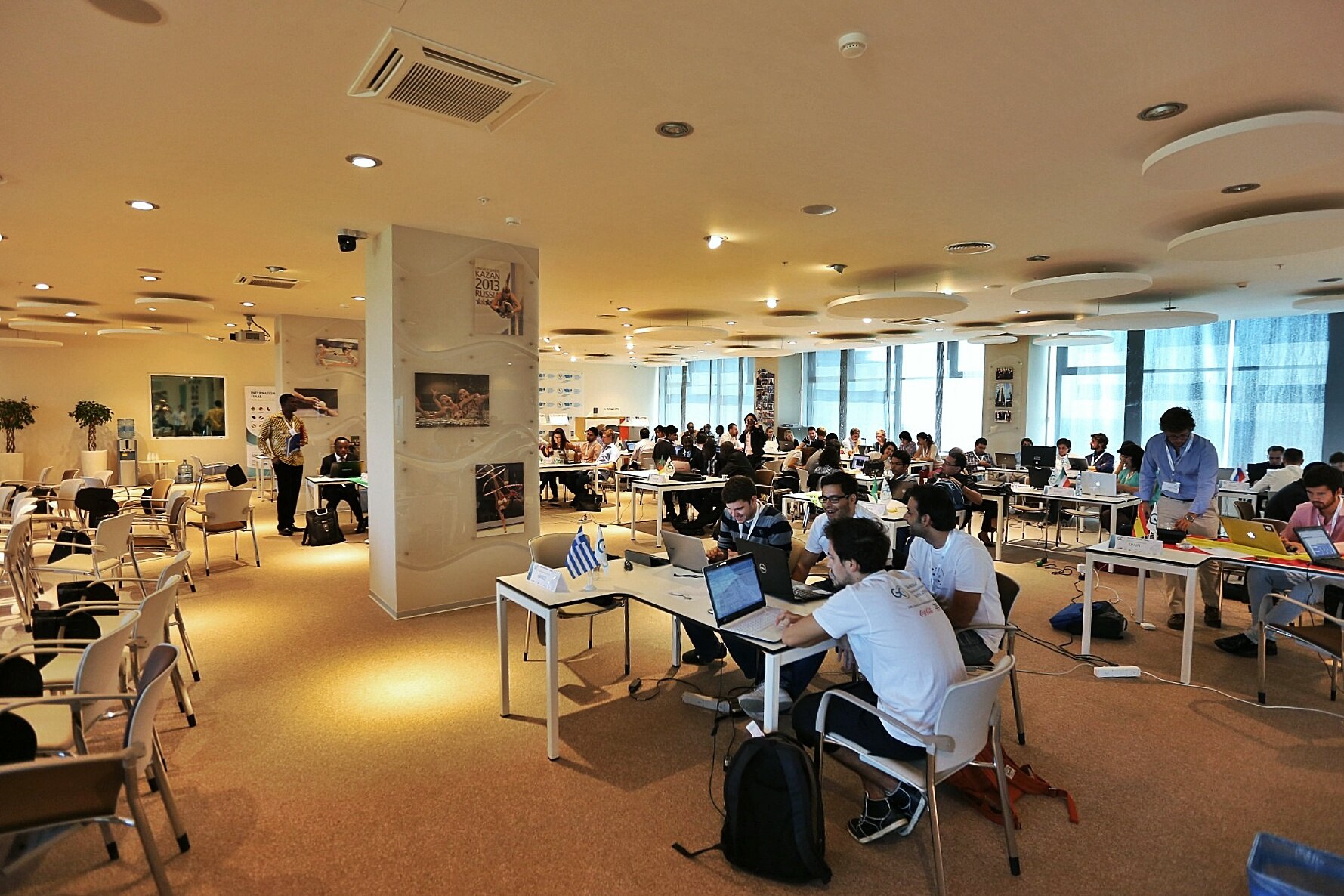 Luis Alves Costa, founder of the Global Management Challenge, Pedro Alves Costa, CEO of SDG (Simuladores e Modelos de Gestao), Lev Belousov, rector of the Russian International Olympic University, and Vyacheslav Shoptenko, national organizer in Russia, met with journalists and answered on their questions about International final in Sochi, future development of the Global Management Challenge and particular qualities of the simulator at the last season.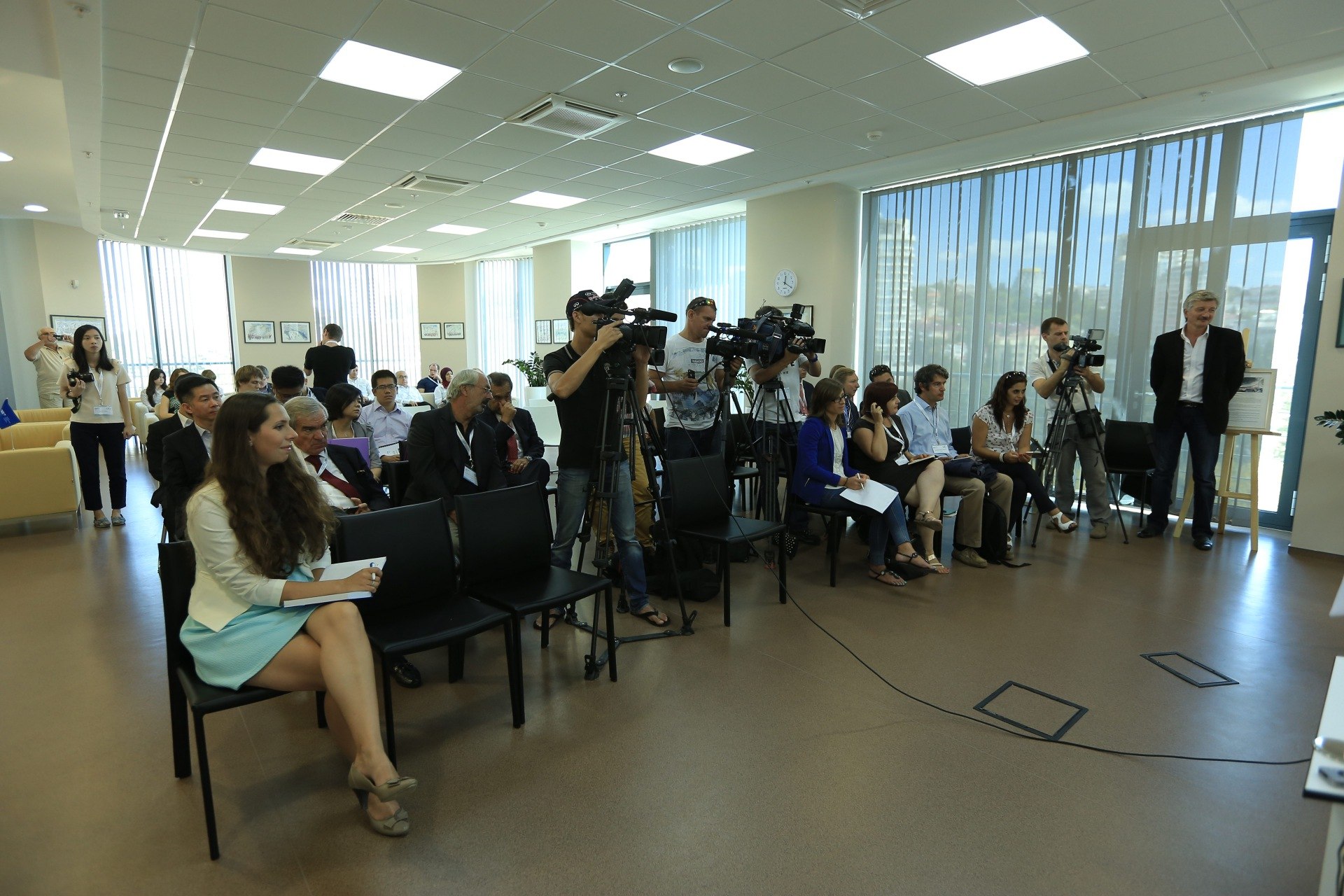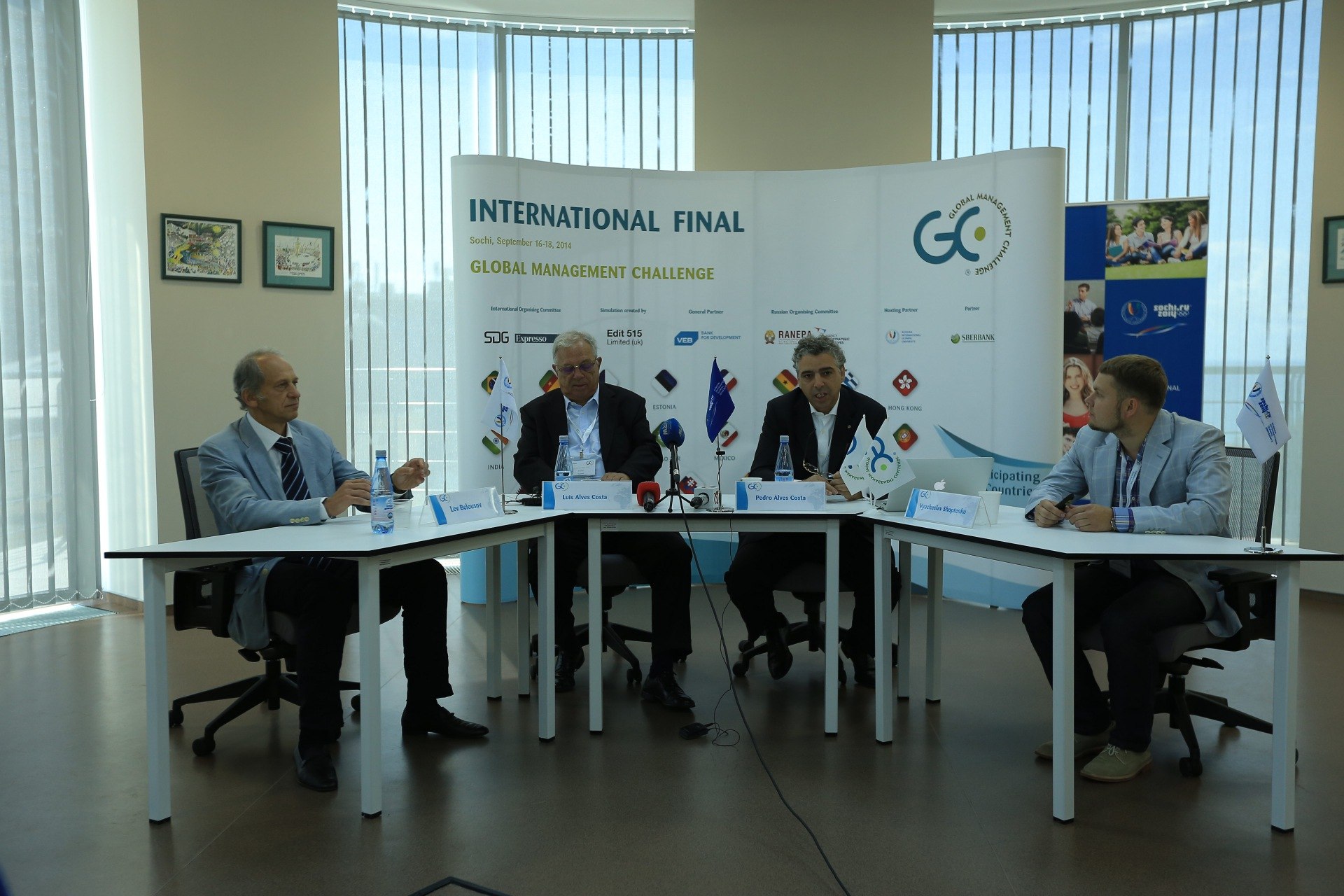 Announcement of the result of the Semifinal was held in "Clouds" - the most popular club in Sochi. Partner of GMC in Russia – Dmitriy Melnikov (Sberbank) and Ivan Burtnik (Dasreda.ru by Sberbank) welcomed the participants and told how it is important for Sberbank to support the competition. Then he invited the guests to work together for the development of international business relations.
The Final will be held at Sberbank Center Business Development. Pedro Alves Costa announced the finalists: Ivory Coast, Romania, Ghana, Slovak Republic, Peoples Republic of China, Brazil, India and Russia.